ECM
- entities in charge of maintenance
ECM - Entity in Charge of Maintenance (ECM) is the organization responsible for the maintenance of a railway vehicle. All railway vehicles must have a designated ECM, and if you are responsible for the maintenance of freight wagons, you must also be certified. A3CERT is the only accredited certification body in the Nordic countries for ECM certificates.
ECM, Entity in Charge of Maintenance, or maintenance responsible unit, is thus a concept for the organization or company responsible for the maintenance of a railway vehicle. The maintenance responsible units are registered in the National Vehicle Register (NVR). All railway vehicles, both passenger cars and freight cars, must have a designated ECM.

Since May 2013, it is also a statutory requirement that an ECM responsible for the maintenance of freight wagons should also be certified.
The European Commission has published a new Regulation
(EU) 2019/779 (see link below) which has replaced (EU 445/2011) for the maintenance of railway vehicles in Europe. The new regulation is in effect since June 16 2020. The requirements now is that all vehicles covered by the Safety Directive must have a maintenance system that meets the requirements of Annex II of (EU) 2019/779 (teh previous requirement for a certified ECM only applied to freight wagons).
The basic requirement is that the aforementioned vehicle has a certified maintenance responsible unit (ECM).
WHO NEEDS TO be certified AS ECM - ENTITY IN CHARGE OF MAINTENANCE?
In order for a railway vehicle (passenger car or freight car) to be put into service, a maintenance manager (ECM) responsible for ensuring that the vehicle is in safe condition must have been designated. A railway company that uses leased passenger cars, for example, is obliged to ensure that there is an ECM registered for the wagons in the national vehicle register, otherwise the wagons may not be used. (The only exceptions to this rule are freight wagons that are used with own cargo on own infrastructure, and wagons used in museum activities.) Each vehicle owner is obliged to update the national vehicle register with information about who is ECM for each railway vehicle.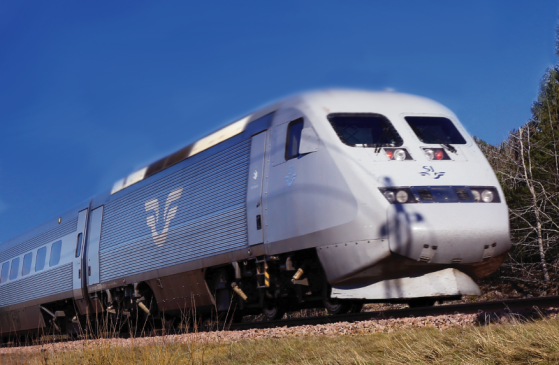 When it comes to freight wagons, there is also a legal requirement that each ECM must be certified by an accredited body. The purpose of the ECM certification is to ensure that the unit responsible for the maintenance has an approved maintenance control system, meets the requirements of the EU Regulation 445/2011 and can guarantee that the freight wagons the unit is responsible for are in safe condition. As a railway company, you choose whether you want to certify yourself as ECM or if you want to hire an external, certified party.

If you are an ECM for railway vehicles other than freight wagons, you must obtain an ECM certificate.
EU has decided to make certain adjustments, ie 6 month additional validity for certain certificates, see EU regulation 780/2020.

Contact us to find out more or make a quote request.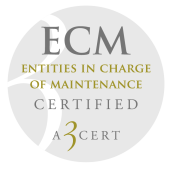 A3CERT is the only certification body in the entire Nordic region that is approved by the ERA (European Railway Agency) for certification of units responsible for train maintenance (ECM). An ECM certificate issued by us under the Regulation and the Railways Act is valid for the entire EU rail network.

Key EU regulations:
- 445/2011 certification of ECM
- (EU) 2019/779 (new, in force 2020)
Scope of our accreditation
You can read via SWEDAC's accreditation register which type of industries we are currently accredited for.
Do not hesitate to contact us even if your type of business is not in the list, as we we often take decisions to expand our accreditation with additional industry areas.