ISO 13485 - medical devices -CERTIFICATION of quality management systems
ISO 13485: 2016, Medical devices - Quality management system
- is an internationally agreed standard that requires a quality management system that is specific to the medical technology industry.
Safety and quality are crucial in this business.

ISO 13485 can be applied both to manufacturers, contract manufacturers and organizations that support those who manufacture medical equipment.
A certification of ISO 13485 gives you an advantage over your competitors by complying with customer requirements, regulatory requirements and current regulations as well as minimizing risks associated with various processes in your business.

Many manufacturers require their subcontractors to hold ISO 13485 certification, making this a prerequisite for remaining competitive.

ISO 13485 certification gives manufacturers the confidence that organizations throughout the supply chain will be able to achieve and maintain this compliance.

Certifying your system according to ISO 13485 shows that you are committed to, in an efficient and systematic way, meeting both customer requirements and regulatory requirements.

Certification of ISO 13485 covers all stages in the production of products and services. In a certification, we look at, for example, binding requirements, risk management, sales, production, purchasing, maintenance and related processes such as service activities, reworking, purity requirements / clean room manufacturing, process validation, testing and customer support.

ISO 13485 is easy to combine with other standards such as ISO 14001 or ISO 45001 as they have a similar structure. A3CERT is accredited by SWEDAC to certify against ISO 13485: 2016.

Welcome with your quote request or contact us if you have any questions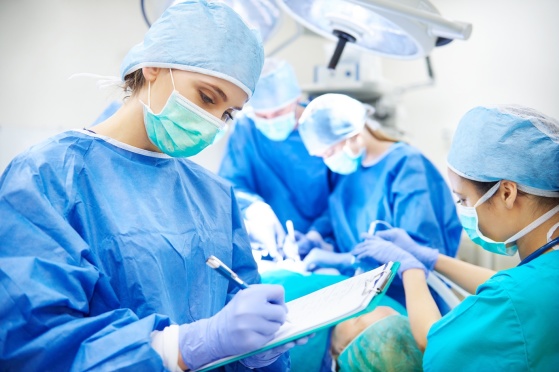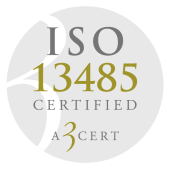 ISO 13485 - Quality management system for medical devices
To be able to deliver medical technology, stringent requirements are set at all stages of a product's life cycle, from the development, production, storage, distribution, installation and service of these products. The methodology works for all companies regardless of their size.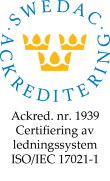 Scope of our accreditation
You can read via SWEDAC's accreditation register which type of industries we are currently accredited for.
Do not hesitate to contact us even if your type of business is not in the list, as we we often take decisions to expand our accreditation with additional industry areas.