AAA Certification, also called A3CERT is a privately owned limited company. The owner is Evert Larsson with family. There is also a subsidiary in Norway - A3CERT Sertifisering AS.
There are no other ownership interests such as consulting companies, trade associations or any other constellation that can be benefited through direct or indirect ownership. A3CERT is fully funded through the revenues generated by the certification business. The business currently consists solely of certification under accreditation. Accreditation was sought in September 2006 and accreditation decisions were made by SWEDAC on February 12, 2007. The company was formed in 2006 by Leif Strand and was wholly owned by Leif until September 29, 2007, when Evert Larsson acquired 50% of the shares. On August 24, 2015, Evert Larsson and his family acquired the remaining 50%.
Evert Larsson joined Integria Certifiering AB from the start, Evert was one of four co-owners of Integria Certifiering AB during the period 1997-2000. During the period 1995-2006, Evert conducted more than 2000 audit days for, among others, Integria Certifiering AB. Evert was part of the companies' management groups during the period 1995-2006. In addition to experience from certification of many different companies, Evert has, after graduating from Väg and Vatten at KTH, worked in Skanska AB as a designer and project engineer in the house building area and has been regional manager at Skanska Prefab AB.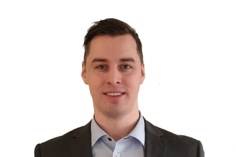 Fredrik Larsson
VP
Fredrik Larsson has many years of experience as an employee at A3CERT. Previously, Fredrik studied industrial economics at Chalmers University of Technology, Economics at the Gothenburg School of Economics and Mandarin at Shanghai Jiao Tong University and Welding Engineer at the Royal Institute of Technology.
Ta reda på hur ordet uttalas
AAA Certification AB was started in 2006 by Leif Strand together with Evert Larsson. In 2007, AAA Certification AB received its first Accreditation. Today, A3CERT has over 1100 certificates issued, the largest in Sweden on steel and welding.