Request for proposal
- the cost for a certification
Let us send you a competitive offer!
- spend a couple of minutes to provide us with the correct inputs

Fill in the web form below - as good as you can
(you will recieve a copy on the data that you provided to your mail adress)

General Data Protection Regulation - GDPR
A3CERT have updated our delivery terms in accordance with the General Data Protection Regulation. Personal data are handled as follows: Personal data is name, telephone number, mail adress, except for welding responsible where we also store birth date according to requirements in the standard. Personal data provided to A3CERT in relation with RFP is stored in accordance with accreditation requirements. Personal data collected in conjunction with an audit is stored minimum 8 years according to accreditation requirements.
All personal data is treated as confidential and is not shared with third parties unless required by accreditation bodies or authorities.
By clicking "Submit RFP" you give your consent with these conditions.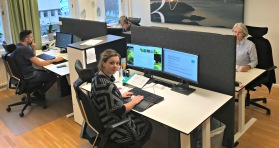 If you have other types of questions related to certification, please do not hesitate to contact us.
We are pleased to respond to your questions!